Profile of a Founder: Marc Feghali of Attivo Networks
Reading Time:

2

minutes

| Published: March 28, 2020 in Attivo News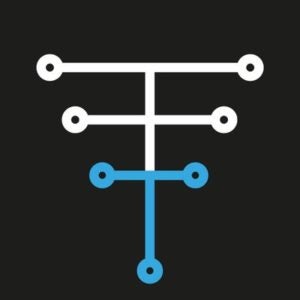 The Tech Tribune conducted an exclusive Tech Tribune Q&A with Marc Feghali, Attivo Networks co-founder and VP of Product Management. Attivo Networks was also honored in Tech Tribune's 2020 Best Tech Startups in Fremont.
…
Tell us the origin story of Attivo Networks – what problem were you trying to solve and why?
Attivo Networks started at a time of rapid innovation and change. Companies were moving to the cloud, they had access to more computing power than ever, and millions of IoT and operational technology (OT) devices were going online. Things were moving so fast that security just couldn't keep up and as such, attackers were successfully stealing sensitive data and compromising systems for ransomware attacks. In this era, traditional solutions were no longer reliably working, and organizations were being driven to shift their strategies to factor in controls for the early detection of in-network threats. Most attempts to detect threats were challenged as they were limited to known attacks, pattern matching, behavioral analysis, or finding anomalies. In turn, this generated massive amounts of data and false-positive alerts that overwhelmed security teams. The time an attacker could remain undetected averaged over 100 days. A change in approach was desperately needed to tip the balance of power back to the defenders. Deception, which has been used for millennia to outmaneuver one's adversary, was the approach that Attivo set its sights on. Bringing a commercial grade of cyber deception to the market introduced a new depth of security that could scale to new attack surfaces and achieve the detection needed by organizations both small and large.
Other questions include:
What was the biggest hurdle you encountered in your journey?
What does the future hold for Attivo Networks?
What are your thoughts on the local tech startup scene in Fremont?
What's your best advice for aspiring entrepreneurs?
Read the complete interview in The Tech Tribune here.
Free Active Directory Assessment
Get Visibility Into Privilege And Service Account Exposure
For a limited time, Attivo Networks is providing free Active Directory Security Assessments to demonstrate how ADAssessor provides unprecedented and continuous visibility to AD vulnerabilities.
Try Our Endpoint Detection Net (EDN) for Free
Free use offer of our Award-winning security solution to prevent attackers from lateral movement, credential theft, and privilege escalation, fast and easy.
ADSecure 90-Day Free Trial
GET PROTECTION AGAINST UNAUTHORIZED ACCESS TO ACTIVE DIRECTORY
Hide and deny access to AD objects
Get alerted on unauthorized queries
Attack details easily viewable in dashboard
Your data remains on-premise
Ready to find out what's lurking in your network?