Watch now: Protecting Data and AI in Healthcare Summit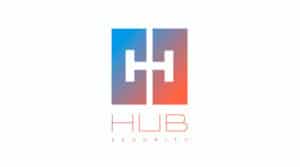 Carolyn Crandall, chief security advocate of Attivo Networks, joined a panel discussion that dug into the topic of AI and healthcare security:

The risks faced by hospitals when it comes to IoMT (Networked medical devices and the cyber threat to those) and some best practices on how to solve that ever-growing threat
The role of architecture that is still delayed in healthcare industry
Value of information sharing for the Health Sector and how we get more resilient to Cyberattacks confidential computing for AI in healthcare
Federated learning for healthcare AI model training
Cyber Threat Intelligence and sharing of information in healthcare
Phishing attacks
Supply chain attacks & supplier oversight
2021 cybersecurity risks
Listen to the original webinar on HUB Security or listen to the Spotify podcast.
Free Active Directory Assessment
Get Visibility Into Privilege And Service Account Exposure
For a limited time, Attivo Networks is providing free Active Directory Security Assessments to demonstrate how ADAssessor provides unprecedented and continuous visibility to AD vulnerabilities.
Try Our Endpoint Detection Net (EDN) for Free
Free use offer of our Award-winning security solution to prevent attackers from lateral movement, credential theft, and privilege escalation, fast and easy.
ADSecure 90-Day Free Trial
GET PROTECTION AGAINST UNAUTHORIZED ACCESS TO ACTIVE DIRECTORY
Hide and deny access to AD objects
Get alerted on unauthorized queries
Attack details easily viewable in dashboard
Your data remains on-premise
Ready to find out what's lurking in your network?