Protection Against Targeted Active Directory Ransomware
Reading Time:

< 1

| Published: July 17, 2020 in Attivo News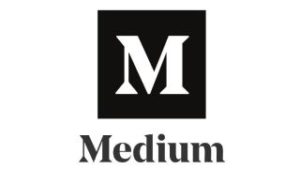 Targeted ransomware, also known as human-operated ransomware, poses a significant threat to enterprises. In targeted ransomware attacks, adversaries use various MITRE techniques like T1069 — Permission Group Discovery, T1087 — Account Discovery, and others to learn about the permissions associated with accounts, identify misconfigurations, steal credentials, etc., to deploy ransomware across the network.
Targeted Ransomware is different from auto-propagation ransomware in the following ways:
1. Auto-propagation:
Steal credentials, keys, and other authentication tokens from memory, disk, etc. and deploy ransomware on infected systems
Spread across network mapped drives to drop and execute ransomware using tools such as WMI, PSExec, PowerShell, Net tools, and others
Propagate by using exploitation methods (Ex: Eternal Blue MS17–010) and deploying ransomware on target systems
2. Targeted Ransomware:
Adversaries discover information about the network and domain and identify weakness in the environment
Use tools like PowerShell, Bloodhound, etc., to perform domain reconnaissance and identify paths to high privilege targets
Compromise software deployment systems or CI/CD systems and deploy ransomware across the organization
Deploy ransomware across exposed C$ share using tools like PSExec, WMI, PowerShell scripts, etc.
Deploy Ransomware using Microsoft Group Policy Objects (GPOs) from the compromised domain controller.
Ransomware is evolving from encryption-only attacks to data-exfiltration and data leakage attacks. Organizations have typically deployed backup and self-service restore features to recover from data encryption ransomware.
Free Active Directory Assessment
Get Visibility Into Privilege And Service Account Exposure
For a limited time, Attivo Networks is providing free Active Directory Security Assessments to demonstrate how ADAssessor provides unprecedented and continuous visibility to AD vulnerabilities.
Try Our Endpoint Detection Net (EDN) for Free
Free use offer of our Award-winning security solution to prevent attackers from lateral movement, credential theft, and privilege escalation, fast and easy.
ADSecure 90-Day Free Trial
GET PROTECTION AGAINST UNAUTHORIZED ACCESS TO ACTIVE DIRECTORY
Hide and deny access to AD objects
Get alerted on unauthorized queries
Attack details easily viewable in dashboard
Your data remains on-premise
Ready to find out what's lurking in your network?