Recomendaciones para crear una contraseña segura
Reading Time:

2

minutes

| Published: May 5, 2022 in Attivo News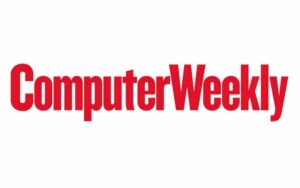 El Día Mundial de la Contraseña se celebra todos los años el primer jueves de mayo, con la intención de recordar sobre la importancia de tener una contraseña segura para todas las cuentas en línea.
El Centro Nacional de Seguridad Cibernética (NCSC) del Reino Unido reveló que 23 millones de personas en todo el mundo usaban la contraseña "123456"; demostrando que muchos aún desconocen los crecientes riesgos.
Considerando que muchas empresas ahora permiten a sus empleados conectarse a la red corporativa en dispositivos personales y la cantidad de aplicaciones y servicios que los individuos utilizan día a día, no se puede pasar por alto la importancia de tener una contraseña segura. Los dispositivos de los usuarios actúan como una puerta de entrada, lo que significa que los hackers oportunistas pueden aprovechar un endpoint vulnerable para robar datos confidenciales tanto personales como profesionales almacenados en la infraestructura de la empresa.
De acuerdo con Juan Carlos Vázquez, director para Latinoamérica de Attivo Networks, algunos expertos (como KnowBe4) aseguran que el 81% de las infracciones relacionadas con "hackeos" utilizaron contraseñas robadas o débiles.
Por su parte, Alejandro Botter, gerente de ingeniería de Check Point para el sur de Latinoamérica, comentó que los ciberdelincuentes diariamente intentan robar contraseñas de cientos de usuarios, utilizando técnicas como phishing en correos electrónicos que les permiten vulnerar servicios y robar credenciales. "Mientras que los métodos cambian de forma constante y las amenazas continúan evolucionando, todavía hay formas en que podemos mantener nuestros datos protegidos. Sugerimos a todos aprovechar este día como una oportunidad para reevaluar la solidez de las contraseñas y reforzar los esfuerzos en ciberseguridad, ya que servirá para disuadir a los ciberdelincuentes de obtener acceso a su información y sus dispositivos", dijo.
En el marco del Día Mundial de la Contraseña 2022, Check Point Software Technologies y Attivo Networks ayudan a crear conciencia sobre los errores más comunes que cometen los usuarios al generar y administrar contraseñas, ofreciendo consejos prácticos para mantener protegidos los datos privados:
Desde Attivo Networks, complementan con las siguientes recomendaciones:
Identifique y revise los servicios donde haga uso de las contraseñas.
La contraseña del correo no debe ser la misma que la de otros servicios, aunque se haga uso de su cuenta de correo como parte del login.
Cambie sus contraseñas para los servicios más relevantes al menos (correo, redes sociales, servicios bancarios, de suministro de la casa, etc).
No use contraseñas sencillas; use combinaciones de mayúsculas, minúsculas, números y caracteres especiales permitidos y un total de por lo menos 8 a 10 caracteres. "En lo que nos movemos a un mundo 'passwordless' esto aún será necesario", comenta Juan Carlos Vázquez.
Habilite, sí o sí, el doble factor de autenticación donde sea posible (Facebook, Twitter, Instagram, Bancos, Paypal, Amazon, etc).
No guarde contraseñas en los navegadores.
Read the full article by Lizzette B. Pérez Arbesú on Computer Weekly.es.
Free Active Directory Assessment
Get Visibility Into Privilege And Service Account Exposure
For a limited time, Attivo Networks is providing free Active Directory Security Assessments to demonstrate how ADAssessor provides unprecedented and continuous visibility to AD vulnerabilities.
Try Our Endpoint Detection Net (EDN) for Free
Free use offer of our Award-winning security solution to prevent attackers from lateral movement, credential theft, and privilege escalation, fast and easy.
ADSecure 90-Day Free Trial
GET PROTECTION AGAINST UNAUTHORIZED ACCESS TO ACTIVE DIRECTORY
Hide and deny access to AD objects
Get alerted on unauthorized queries
Attack details easily viewable in dashboard
Your data remains on-premise
Ready to find out what's lurking in your network?