Recomiendan protocolos de prevención por ciberataques ante invasión a Ucrania
Reading Time:

2

minutes

| Published: March 1, 2022 in Attivo News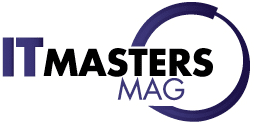 A pesar del optimismo del presidente Joe Biden, acerca de que Estados Unidos está preparado para responder a ataques cibernéticos a infraestructura crítica, diferentes proveedores de soluciones de ciberseguridad recomiendan protocolos estándar de ciberhigiene y buenas prácticas, porque ningún servicio o sistema tecnológico está libre de riesgos.
La invasión a Ucrania por parte de los rusos va más allá del conflicto armado. La ciberguerra, como daño colateral, puede arrastrar consecuencias que preocupan a los especialistas. Los temores no son fundados, baste recordar que en 2017, los ciberataques NotPetya y WannaCry se propagaron rápidamente y tuvieron impactos económicos de millones de dólares a nivel mundial.
Hace unos días, el Centro de Seguridad Cibernética Nacional de Reino Unido, (NCSC, por sus siglas en inglés) conminó a empresas e instituciones a reforzar sus defensas en internet ante la guerra en Ucrania.
Tanto la Agencia de Ciberseguridad y Seguridad de Infraestructura (CISA), así como la Agencia Europea de Seguridad de las redes y la Información (ENISA), también han emitido alertas para que las empresas y las instituciones extremen las precauciones ante los riesgos que están por venir, como podría ser ola de ciberataques en Ucrania dirigidos a cortar las comunicaciones en aquel país para obligar a que los líderes ucranios se rindan.
Prevención ante todo
Tony Cole, director de Tecnología de Attivo Networks, recomienda a empresas que manejan infraestructura crítica y a todo tipo de organizaciones que lleven a cabo de inmediato los siguientes pasos para tratar de reducir el impacto de los desafíos de ciberseguridad de la ciberguerra:
Asegurarse de que la autenticación multifactor se implemente y sea obligatoria para cada usuario.
Aumentar los esfuerzos en torno a las actividades de ciber higiene para mantener actualizadas todas las aplicaciones y sistemas operativos, incluyendo exposición de credenciales almacenadas en los usuarios.
Supervisar y administrar cuidadosamente los sistemas de servicios de identidad como Directorio Activo e implementar la detección de ataques dentro de él, sin descuidar el tema de diagnóstico continuo para reducir la superficie de ataque,
Identificar anomalías en torno a la explotación de credenciales, uso sospechoso de cuentas privilegiadas, que al igual que las de Directorio Activo son tácticas consistentes en los grupos de ransomware.
Asegurarse de que se realicen con frecuencia las copias de seguridad, se mantengan fuera del sitio y se conserven en un estado prístino.
Mantener actualizado su plan de respuesta a incidentes y practicarlo con todo el personal clave. Agregar un contrato de IR externo si se carece de experiencia.
Interactuar y conocer a su equipo legal local antes de cualquier incidente importante.
Conocer, comprender y seguir otras mejores prácticas del Instituto Nacional de Estándares y Tecnología de Estados Unidos, NIST por sus siglas en inglés, Mitre ATT&CK, and Mitre Engage.
Reforzar lo básico
En el escenario actual de la guerra entre Ucrania y Rusia, los CISO enfrentan en reto de prevenir riesgos latentes para infraestructuras críticas, como sucedió con Stuxnet en 2010. En varias ocasiones, los responsables de ciberseguridad de diferentes empresas han señalado la importancia de reforzar lo básico: hay que robustecer los procesos, clasificar la información, respaldarla y asegurar el estado de la misma.
Read the full article by Maricela Ochoa on IT Masters Mag.
Free Active Directory Assessment
Get Visibility Into Privilege And Service Account Exposure
For a limited time, Attivo Networks is providing free Active Directory Security Assessments to demonstrate how ADAssessor provides unprecedented and continuous visibility to AD vulnerabilities.
Try Our Endpoint Detection Net (EDN) for Free
Free use offer of our Award-winning security solution to prevent attackers from lateral movement, credential theft, and privilege escalation, fast and easy.
ADSecure 90-Day Free Trial
GET PROTECTION AGAINST UNAUTHORIZED ACCESS TO ACTIVE DIRECTORY
Hide and deny access to AD objects
Get alerted on unauthorized queries
Attack details easily viewable in dashboard
Your data remains on-premise
Ready to find out what's lurking in your network?