RSA Conference 2019 Interviews You Never Expected To Hear
Reading Time:

2

minutes

| Published: March 13, 2019 in Attivo News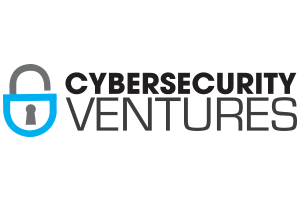 Exclusive stories that show a different side to one of the biggest cyber conferences
Phew, another RSA Conference is over. After the hundred-thousand-dollar booths get dismantled and the jumbo-sized digital screens are shut off, after we all board airplanes and fly home, suitcases over-stuffed with tchotchkes and giveaways, we all go back to our desks and our regularly scheduled lives. After RSA we are surely exhausted . . . but are we inspired?
While RSA was indeed a marketing spectacle, as are most vendor-heavy trade shows, it was not all "smoke and mirrors" and sales pitches. Vendor sponsorships allow the conference to take place and support the thought leadership, classes (such as Quantum Cryptography), and networking among peers. I met with a lot of interesting people who passionately want to help the cybersecurity industry mature, and who want to raise awareness about very important issues and challenges. I also enjoyed all of the creativity I saw among the vendors on the floor of Moscone.
So, what did you learn this year at the RSA Conference?
Perhaps you missed a few items. Cybercrime Magazine has you covered. We talked with a hacker, a former Israeli army member turned cyber pro, an MMA fighter and tinkerer, a cybercrime victim, a CEO who trains women in cyber for free, and an Irish-born citizen in Estonia who runs technology for a Privileged Access Management company. Read and listen to their unique stories below. All of these videos and podcasts were recorded on site at RSAC 2019…
Chris Roberts is Chief Security Strategist at Attivo Networks where he works with customers globally to develop and implement risk reduction strategies across new and legacy technologies.. He is also a world-renowned hacker and advocate for thinking about safety and security in different ways to change the cybersecurity industry for the better. Roberts is associated with Cympire, OverWatchID, HHS, Virsec, and other groups such as Hackers for Charity. Watch the video below about how we can all learn to better deliver on our promises, the future of passwords, and fixing problems instead of using a band-aid approach. Watch the video here.
Free Active Directory Assessment
Get Visibility Into Privilege And Service Account Exposure
For a limited time, Attivo Networks is providing free Active Directory Security Assessments to demonstrate how ADAssessor provides unprecedented and continuous visibility to AD vulnerabilities.
Try Our Endpoint Detection Net (EDN) for Free
Free use offer of our Award-winning security solution to prevent attackers from lateral movement, credential theft, and privilege escalation, fast and easy.
ADSecure 90-Day Free Trial
GET PROTECTION AGAINST UNAUTHORIZED ACCESS TO ACTIVE DIRECTORY
Hide and deny access to AD objects
Get alerted on unauthorized queries
Attack details easily viewable in dashboard
Your data remains on-premise
Ready to find out what's lurking in your network?