SolarWinds cyber strike: Russia did it, say US and UK
Reading Time:

< 1

| Published: April 16, 2021 in Attivo News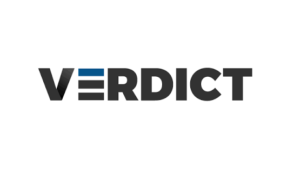 The US and UK have officially attributed the SolarWinds cyber attack which affected 18,000 organisations globally to Russia's Foreign Intelligence Service (Sluzhba Vneshney Razvedki, the SVR).
In a joint advisory, the NSA, FBI and Cybersecurity & Infrastructure Security Agency (CISA) said SVR actors – known among security researchers as APT29, Cozy Bear and The Dukes – were responsible for what has been described as one of the worst ever cyber-espionage attacks against the US.
Separately, the UK's National Cyber Security Centre assessed that it is "highly likely" that Russia was responsible.
The Biden administration also announced a fresh wave of sanctions against Moscow in retaliation for the SolarWinds hack, election interference and allegedly paying bounties for US soldiers killed in Afghanistan. Up to 30 Russian entities were blacklisted and ten Russian diplomats were expelled from the US.
…
Tony Cole, CTO at cybersecutity company Attivo Networks said it was too soon to say what the outcome would be of the sanctions and attribution against Russia.
"Although the actions today are badly needed by the US and its allies to hopefully counter Russian aggression, many past efforts, sanctions, and plans, have had little impact," he said. "Actions by Russian and Chinese state-based actors or their proxies (and other nations) have been taking place for many years and efforts in the past to counter them have stuttered, stalled, or just completely failed."
He added that a "close-knit global effort" is required to combat state-sponsored cyberattacks.
Read the full article on Verdict.
Free Active Directory Assessment
Get Visibility Into Privilege And Service Account Exposure
For a limited time, Attivo Networks is providing free Active Directory Security Assessments to demonstrate how ADAssessor provides unprecedented and continuous visibility to AD vulnerabilities.
Try Our Endpoint Detection Net (EDN) for Free
Free use offer of our Award-winning security solution to prevent attackers from lateral movement, credential theft, and privilege escalation, fast and easy.
ADSecure 90-Day Free Trial
GET PROTECTION AGAINST UNAUTHORIZED ACCESS TO ACTIVE DIRECTORY
Hide and deny access to AD objects
Get alerted on unauthorized queries
Attack details easily viewable in dashboard
Your data remains on-premise
Ready to find out what's lurking in your network?