Education Sector Security Solutions
Enhance your organization's security architecture to defend, detect, and respond to ransomware and advanced threats targeting educational institutions.
The Education sector faces challenges in resources, funding and operational fluctuations due to the nature of the student and faculty turnover. These challenges have been exacerbated by the unexpected, pandemic-forced mandates for distance learning or a hybrid form of instruction.
This shift expands the target for financially-motivated threat actors, and credentials are the first stage of an attacker's approach. Attackers focus on compromising credentials since they provide the means to commit ransomware attacks, install malware and move laterally throughout the network once they establish a foothold.
To effectively address the onslaught of ransomware, compromised credentials, advanced threats, and theft of personal records and other sensitive information, educational organizations are looking for a more comprehensive approach to strengthen their security posture.  These organizations are actively turning to Attivo Networks® solutions to detect and derail these attacks with identity protection and prevention against privilege escalation and lateral movement activities.
Why prioritize visibility & detection in the education sector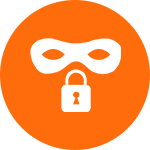 targeted data
75% of targeted data was personal information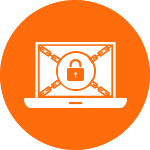 Ransomware
80% of malware-related incidents were attributed to ransomware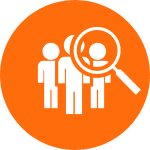 Insider Threats
Insiders comprised more than 33% of the total threat actors in 2020
Records Compromised
Since 2005, US educational institutions have lost over 24 million records in more than 1300 breaches 
Educational institutions choose Attivo Networks® security solutions for derailing ransomware attacks and protecting their student's and administration's sensitive information.
Continuous visibility to credential, AD objects, and cloud entitlement exposures including health scores and topographical maps
Over 200 checks to assess Active Directory risk and vulnerabilities and live attack detection
Unequaled visibility to identity and entitlement exposures at endpoints, Active Directory, and the cloud.
Visibility to exposures and attack paths for prompt remediation and reduction of the attack surface across the enterprise.
Prevent & detect credential misuse, privilege escalation, and lateral movement with visibility, data cloaking, misdirection, and decoy.
Unequaled visibility to identity and entitlement exposures at endpoints, Active Directory, and the cloud.
Protect against credential theft and misuse with credential cloaking, lures, and misdirections.
Boost endpoint detection performance by an average of 42% with protection against credential, AD, and APT attacks.
Detection for stage 2 attacks including discovery, reconnaissance, credential theft and privilege escalation techniques.
Create an active defense by adding in decoys to obfuscate the attack surface and gain company-centric threat intelligence.
Prepare for and satisfy audit and compliance requirements with on-demand assessments and continuous AD pen testing.
Use Cases for Educational Institutions
— Continuous assessment of credential, privilege escalation, & entitlement exposure
— Visibility across endpoints, Active Directory, and cloud environments.
— Identify non-compliance and policy drift
— Reduce dwell time by 90%+
— Live detection of Active Directory attacks
— Quickly detect targeted and unknown attacks.
— Efficiently detect discovery and reconnaissance activity
— Detect credential misuse and privilege escalation activity
— Identify policy violations originating from external, supplier or internal threat actors.
— Provides threat intelligence and automation for remediation
— Identify credential attack paths
— See over-provisioning and cloud entitlements
— Easily reduce attack surface by remediating exposures
— Topographical maps for easy viewing
— Protect sensitive assets and data from malicious or unintentional insiders
— Provides tools needed to quickly and accurately detect and identify suspicious or malicious insider activity
— Misdirect attacks away from production data
— DecoyDocs for counter-intelligence on attacker intent
— Hide and deny access to sensitive data and storage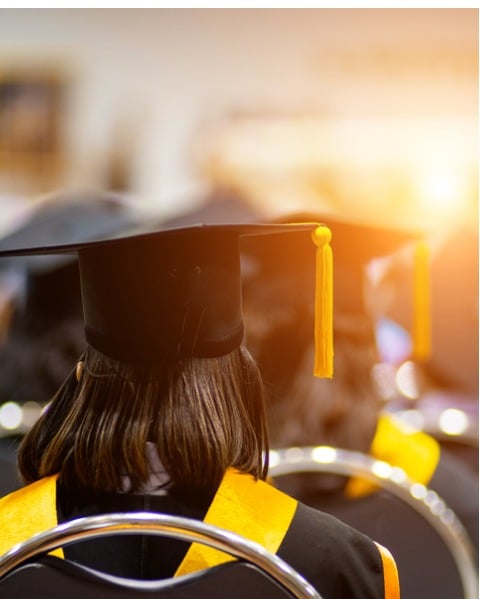 Education-specific Case Study
STATE UNIVERSITY SYSTEM CHOOSES DECEPTION FOR ENHANCED DETECTION AND INCIDENT RESPONSE
Company
A multi-campus state university environment
Situation
University needed accurate and easy to manage detection in an exceptionally diverse infrastructure, with assets distributed across multiple campuses state-wide.

SPEAK TO A SECURITY SPECIALIST
Ready to find out what the Attivo Networks solution can do for your organization? Our security experts are standing by, ready to answer your questions.
PROVEN AT GLOBAL SCALE BY LARGE EDUCATIONAL INSTITUTIONS
"Before we had Attivo we would be spending 4-6 hours dealing with one event, but now with Attivo its about 5-10 minutes for us to understand what is going on."
— Director of Cybersecurity at Multi-Campus State University
Spotlight
Aite-Novarica Research: Zero Trust Starts With Identity – Protecting Active Directory
Ready to find out what's lurking in your network?