Security Solutions for the Legal Sector
Prevent and defend against advanced threats targeting the legal sector.
Cyberattacks are evolving at a rapid pace, with bad actors innovating with the common goal of executing law firm data breaches to steal clients' high-value, personal data.
But since many of these organizations have invested in robust security infrastructures that deter these attacks, adversaries turn to third party organizations such as those in the legal sector to obtain sensitive data, intellectual property, M&A information and trade secrets.
Safeguarding business-critical and personal data remains a high priority, and if compromised the organization faces many repercussions - from legal penalties to financial liabilities, loss of clients, and even the ability to remain in business.
To protect law firm data security, organizations are actively adopting a proactive defense strategy that includes Active Directory protection and deception technology to gain early exposure visibility, detect live attacks and ensure their organization can quickly remediate to reduce risk.
WHY PREVENTION AND DETECTION ARE PRIORITIES FOR THE LEGAL SECTOR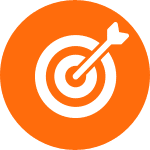 TARGETED ATTACKS
80% of the largest firms in the US have experienced a malicious breach due to a targeted attack.
— CNA PROFESSIONAL COUNSEL BULLETIN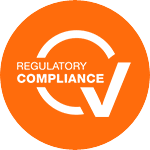 SUPPLIER COMPLIANCE
48% of law firms are audited by clients for performance against cybersecurity standards.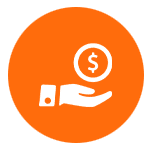 COST OF LAW FIRM CYBERSECURITY BREACH
35% of law firms reported a loss of billable hours due to security incidents.
— American Bar Association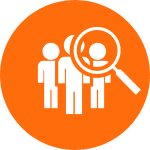 INSIDER THREATS
11.5 million files leaked in the Panama Papers scandal due to an insider.
Legal organizations choose Attivo Networks ® security solutions for:
Continuous visibility to credential, AD objects, and cloud entitlement exposures including health scores and topographical maps
Over 200 checks to assess Active Directory risk and vulnerabilities and live attack detection
Unequaled visibility to identity and entitlement exposures at endpoints, Active Directory, and the cloud.
Visibility to exposures and attack paths for prompt remediation and reduction of the attack surface across the enterprise.
Prevent & detect credential misuse, privilege escalation, and lateral movement with visibility, data cloaking, misdirection, and decoy.
Unequaled visibility to identity and entitlement exposures at endpoints, Active Directory, and the cloud.
Protect against credential theft and misuse with credential cloaking, lures, and misdirections.
Boost endpoint detection performance by an average of 42% with protection against credential, AD, and APT attacks.
Detection for stage 2 attacks including discovery, reconnaissance, credential theft and privilege escalation techniques.
Create an active defense by adding in decoys to obfuscate the attack surface and gain company-centric threat intelligence.
Prepare for and satisfy audit and compliance requirements with on-demand assessments and continuous AD pen testing.
— Detect discovery activity
— Not reliant on signatures to detect attacks
— No pattern matching or database look up
— Quickly detect malicious activity
— Gain visibility to exposures that
- Improve Active Directory Cyber Hygiene
- Continuous visibility to exposures and misconfigurations in Active Directory
- Keep unauthorized users from exploiting Active Directory
- Detect threats and stop attacks in real-time
- Reduce Active Directory attack surface
- Add detection efficiency without needing privileged access or touching production Active Directory
— In-network threat detection
— Detect early reconnaissance
— Detect lateral movement
— Detect activities used to maintain presence
— Misdirect attacks away from production data
— DecoyDocs for counterintelligence on attacker intent
— Hide and deny access to sensitive data and storage

ILTA
ILTA has a strong reputation for delivering relevant, peer-developed programming to its constituents around the globe. Attivo Networks actively participates in ILTA events including LegalSEC and ILTACON.
Read More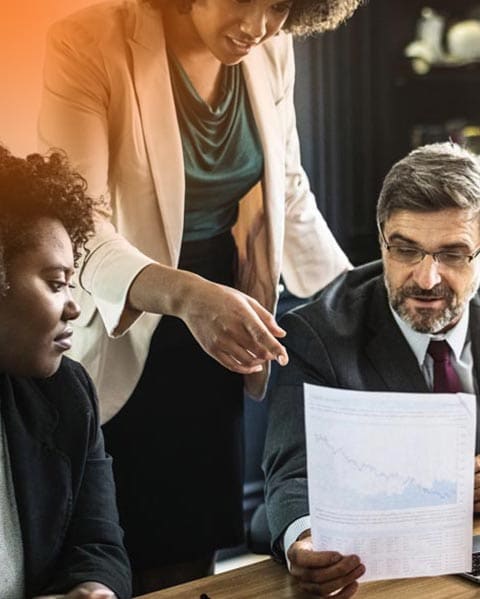 Legal Sector Security Case Study
LAW FIRM CHOOSES ATTIVO NETWORKS DECEPTION TECHNOLOGY AS A MANAGED SERVICE ORGANIZATION
Company
A New England (US) based law firm specializing in commercial, regulatory, and litigation work.
Situation
The firm was concerned with protecting their client's private information and intellectual property. This put an emphasis on detecting insider threats, stopping lateral movement in the case of an intrusion, and protecting their data from ransomware or other malware that could damage files.
Outcome
The Attivo Networks ThreatDefend platform gave the firm the tools and visibility they needed to address their primary concerns of detecting lateral movement, thwarting insider threats, and providing an effective means to disrupt the spread of ransomware and related malware.

SPEAK TO A SECURITY SPECIALIST
Ready to find out what the Attivo Networks solution can do for your organization? Our security experts are standing by, ready to answer your questions.
DECEPTION REDUCES DWELL TIME FOR THE LEGAL SECTOR
"DECEPTION TECHNOLOGY UNIQUELY ADDRESSES DWELL TIME CHALLENGES LEGAL ORGANIZATIONS FACE FOR WHICH THERE TRADITIONALLY HAS BEEN NO EASY SOLUTION. A DECEPTION SOLUTION PROVIDES IMMENSE VALUE BECAUSE IT ACCURATELY AND EFFICIENTLY DETECTS THREATS THAT ARE ALREADY INSIDE THE NETWORK AND HAVE BYPASSED PERIMETER CONTROLS."
— INFORMATION SECURITY MANAGER AT GLOBAL LAW FIRM
Ready to find out what's lurking in your network?