Security Solutions for Retail
Enhance your organization's security architecture to defend, detect, and respond to advanced threats targeting the Retail sector.
The retail industry has experienced significant growth in cyberattacks in recent years, fueled by the continuous flow and storage of payment card data, personal identifiable information (PII) and other high value data.
Attivo Networks take a different approach to network security by providing retail organizations unprecedented visibility to risks, attack surface reduction, and attack detection. Attivo solutions offer patented innovative defenses at critical points of attack – at endpoints, in Active Directory, in the cloud, and across the entire network.
Designed for a Zero Trust architecture, data concealment technology hides critical AD objects, data, and credentials, eliminating attacker theft and misuse. Bait and misdirection efficiently steer attackers away from production assets, and deception decoys obfuscate the attack surface for derailing lateral movement activities. The ability to collect forensics, automate attack analysis, and provide automation with third-party integrations, serve to streamline incident response.
Why detection is a priority for the retail industry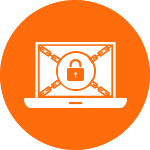 increasing threats
26% Increase in Attacks in Early 2020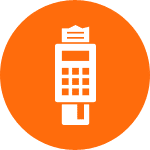 SENSITIVE CONSUMER INFORMATION
53% of attacks are related to card-not-present data theft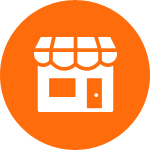 monthly attacks
Every month, 44% of retail firms get hit by an average of 50+ cyberattacks.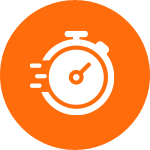 Payment Card Data Attacks
Retail is the top industry (24%) for attacks targeting payment card data.
Retail organizations choose Attivo Networks ® security solutions for:
Continuous visibility to credential, AD objects, and cloud entitlement exposures including health scores and topographical maps
Over 200 checks to assess Active Directory risk and vulnerabilities and live attack detection
Unequaled visibility to identity and entitlement exposures at endpoints, Active Directory, and the cloud.
Visibility to exposures and attack paths for prompt remediation and reduction of the attack surface across the enterprise.
Prevent & detect credential misuse, privilege escalation, and lateral movement with visibility, data cloaking, misdirection, and decoy.
Unequaled visibility to identity and entitlement exposures at endpoints, Active Directory, and the cloud.
Protect against credential theft and misuse with credential cloaking, lures, and misdirections.
Boost endpoint detection performance by an average of 42% with protection against credential, AD, and APT attacks.
Detection for stage 2 attacks including discovery, reconnaissance, credential theft and privilege escalation techniques.
Create an active defense by adding in decoys to obfuscate the attack surface and gain company-centric threat intelligence.
Prepare for and satisfy audit and compliance requirements with on-demand assessments and continuous AD pen testing.
USE CASES FOR THE RETAIL INDUSTRY
— Quickly detect targeted and unknown attacks
— Identify policy violations originating from external, supplier or internal threat actors
— Detect discovery activity
— Not reliant on signatures to detect attacks
— No pattern matching or database look up
— In-network threat detection
— Reduces detection time
— Provides context needed for remediation
— Detect early reconnaissance
— Detect activities used to maintain presence
— Demonstrate in-network detection
— Forensics to demonstrate resolution
— PCI-DSS compliance
— Trust but verify M&A visibility
— Configured to look identical to the IoT devices on an organizations network (signage, card readers, environmental control systems, etc.)
— Engagement servers and decoys appear as real production IoT servers and services
— Attacker detail captured and quarantined for forensic analysis
—Allows retail organizations to effectively protect sensitive assets and data from malicious or unintentional insiders
—Provides tools needed to quickly and accurately detect and identify suspicious or malicious insider activity

Attivo Networks is committed to delivering threat deception solutions to meet the needs of the retail industry. The company actively participates in RH-ISAC events, group education and information sharing.
Read More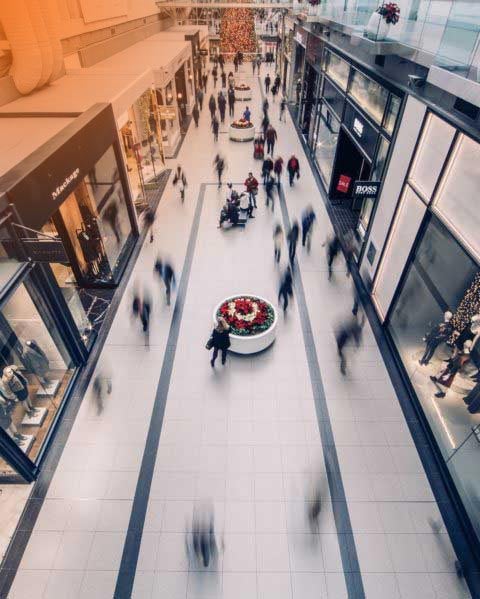 Retail Industry Security Case Study
Deception Technology Derails Compromise of POS Systems through Wi-Fi
Company
Regional Retail Attivo Customer
Situation
The Attivo solution detected attacker reconnaissance and attempted payload drops involving Huntpos malware as it attempted to scan all the running processes to collect and track data, establish an exfiltration launch pad, and as a point to communicate with C2.

SPEAK TO A SECURITY SPECIALIST
Ready to find out what the Attivo Networks solution can do for your organization? Our security experts are standing by, ready to answer your questions.
"The most important thing you do is provide me alerts based on confirmed activity… you are my eyes and ears on the inside of my network… the nerve center."
— Sr. Director Of Info Sec At Top 50 Retail Organization
Ready to find out what's lurking in your network?