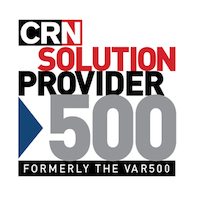 One of Cisco's top cybersecurity channel partners, Sentinel Technologies is taking security-as-a-service to the next level through its SecuritySelect platform that's driving more than 200 percent year-over-year growth in security sales.
"We've really taken a holistic and advanced approach to how we sell security," said Robert Keblusek, CTO of the Downers Grove, Ill.-based solution provider, ranked No. 117 on CRN's 2017 Solution Provider 500 list. "Security isn't a one-time purchase anymore. It's an ongoing effort regardless of whether the customer is doing it themselves, or we're doing it in conjunction with them, or if they want to fully hand everything to us. We've wrapped all of our offerings and programs around those different options for our customers and prospects, and they're welcoming it with open arms."
Sentinel's SecuritySelect architecture brings together hundreds of different products from vendors like Cisco, Attivo Networks, Carbon Black and Palo Alto Networks into a single management dashboard, with à la carte licensing agreements.