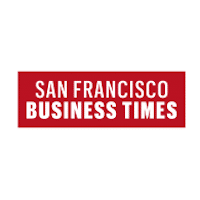 Fremont, CA – July 17, 2017 – Attivo Networks®, the award-winning leader in deception for cybersecurity defense, announced today that the San Francisco Business Times, the #1 print and online source for Bay Area business news and information, has selected the firm as a Top 50 Cybersecurity Company. This prestigious Bay Area award is based on qualified cybersecurity companies and by the size of their local workforce.
" The Greater Bay Area hosts many of the largest cybersecurity companies and is a hotbed of cybersecurity innovation," said Tushar Kothari, CEO of Attivo Networks. "Attivo Networks is honored to be recognized on this list for its commitment to Bay Area innovation and for its new approach to cybersecurity defense, which provides deception-based detection to efficiently reveal in-network threats and to derail the attacks of advanced cybercriminals."
The Attivo Networks ThreatDefendTM Platform creates an in-network deception environment designed to outmaneuver modern-day attackers and deceive them into revealing their presence. Changing the balance of power, the platform makes the entire network a trap, and creates a setting where what is real and what is not becomes unclear to the attacker. One wrong move and the attacker's presence is exposed. High-interaction network and end-point deception lures and decoys reduce time to detection, while automated attack analysis, high-fidelity alerts, third-party integrations, and playbooks accelerate incident response. Designed for efficient, continuous threat management, visibility tools provide attack path vulnerability assessments and time-lapsed replays, empowering teams with insight into attacker lateral movement and security gaps. With the ThreatDefend solution, customers can conveniently start with base detection capabilities and expand platform usage based upon their business requirements.
About the San Francisco Business Times
The San Francisco Business Times is the #1 print and online source for Bay Area business news and information on the most successful people, companies and transactions in the region. Every Friday, the Business Times arrives with an in-depth lineup of breaking local news stories, business profiles and valuable industry rankings. From technology and sustainability to small business, biotech, hospitality, real estate and banking, the Business Times covers the most relevant and timely topics for the Bay Area business community.
About Attivo Networks
Attivo Networks® is the leader in deception technology for real-time detection, analysis, and accelerated response to advanced, credential, insider, and ransomware cyber-attacks. The Attivo ThreatDefend™ Deception and Response Platform accurately detects advanced in-network threats and provides scalable continuous threat management for user networks, data centers, cloud, IoT, ICS-SCADA, and POS environments. Attivo Camouflage dynamic deception techniques and decoys set high-interaction traps to efficiently lure attackers into revealing themselves. Advanced attack analysis and lateral movement tracking are auto-correlated for evidence-based alerts, forensic reporting, and automatic blocking and quarantine of attacks. For more information visit attivonetworks.sentinelone.com
Follow Attivo Networks: Twitter and LinkedIn
Contact:
Ari Brosowsky
UPRAISE Marketing + Public Relations
415.397.7600
attivo@upraisepr.com