The Art Of Deception: New Class Of Security Startups Use Decoys To Disrupt A Hacker's Movement
Reading Time:

< 1

| Published: September 3, 2015 in Attivo News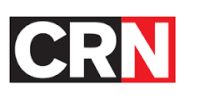 By Sandra Kuranda
As companies continue to get hammered by breaches, a clear gap in the effectiveness of many security portfolios becomes more evident with each attack. However, a new category of emerging security startups say they have the answer and are disrupting the threat detection space with what they call "deception" technology.
… Deception technology is designed to complement existing prevention technologies on the network, not replace them, and act as another layer to "fill the gap," said Tushar Kothari, CEO of Attivo Networks. Fremont, Calif. That detection gap was illustrated in a recent FireEye report, which found that the average hacker is in the network for 205 days before detection, down from 243 in 2012….
Free Active Directory Assessment
Get Visibility Into Privilege And Service Account Exposure
For a limited time, Attivo Networks is providing free Active Directory Security Assessments to demonstrate how ADAssessor provides unprecedented and continuous visibility to AD vulnerabilities.
Try Our Endpoint Detection Net (EDN) for Free
Free use offer of our Award-winning security solution to prevent attackers from lateral movement, credential theft, and privilege escalation, fast and easy.
ADSecure 90-Day Free Trial
GET PROTECTION AGAINST UNAUTHORIZED ACCESS TO ACTIVE DIRECTORY
Hide and deny access to AD objects
Get alerted on unauthorized queries
Attack details easily viewable in dashboard
Your data remains on-premise
Ready to find out what's lurking in your network?