The State of IoT Security: OWASP Top Ten Challenges
Reading Time:

1

| Published: December 19, 2018 in Attivo News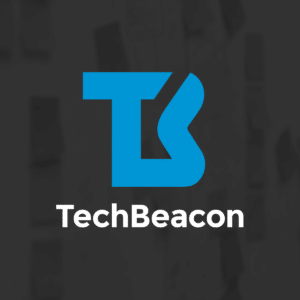 How has the security of the Internet of Things evolved in recent years? TechBeacon last visited the topic in 2017 and found the picture to be troubling at best. Now, for the first time since 2014, OWASP has updated its own Top Ten list of IoT Vulnerabilities.
While the present state of IoT security remains poor, a reading of the draft reveals some shifts in thinking about how to shore up IoT devices' spotty security. For example, "weak, guessable, or hardcoded passwords" now top the list, replacing insecure web interfaces, which drop to No 3. Insecure networks also rank higher, now up a spot, to second on the list.
The updated list reminds us how slapdash security can be in the exploding world of IoT. Here's what experts say about the state of IoT security today—and what to expect to see from the industry in the coming year.
Why is IoT security still so bad?
IoT security remains atrocious, and it's arguably getting worse. In the first half of 2018, researchers discovered there were three times as many malware samples attacking smart devices than in all of 2017—and ten times the 2016 total, noted Carolyn Crandall, chief deception officer for Attivo Networks.
As sobering as that stat is, it should not be surprising, Crandall said.
"IoT devices are not designed with security in mind, but rather for easily communicating with other devices. And since most IoT devices are rarely moved once installed, they are seldom patched."
Because they're primed to be easily compromised, Crandall said they are increasingly being used to mine cryptocurrencies, execute distributed denial-of-service (DDoS) attacks, impact services, or steal user data. Additionally, tools such as Shodan are playing into the hands of attackers by empowering them to find exposed IoT devices that they can exploit.
Free Active Directory Assessment
Get Visibility Into Privilege And Service Account Exposure
For a limited time, Attivo Networks is providing free Active Directory Security Assessments to demonstrate how ADAssessor provides unprecedented and continuous visibility to AD vulnerabilities.
Try Our Endpoint Detection Net (EDN) for Free
Free use offer of our Award-winning security solution to prevent attackers from lateral movement, credential theft, and privilege escalation, fast and easy.
ADSecure 90-Day Free Trial
GET PROTECTION AGAINST UNAUTHORIZED ACCESS TO ACTIVE DIRECTORY
Hide and deny access to AD objects
Get alerted on unauthorized queries
Attack details easily viewable in dashboard
Your data remains on-premise
Ready to find out what's lurking in your network?