Thoma Bravo's $6.9B SailPoint deal brings IAM to security portfolio
Reading Time:

2

minutes

| Published: April 11, 2022 in Industry News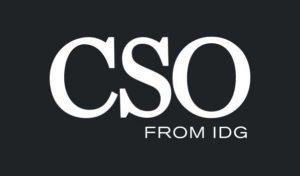 In a move to put in place a key piece for its portfolio of cybersecurity companies, private equity firm Thoma Bravo has finalized plans to acquire IAM (identity access management) security vendor SailPoint in a go-private deal worth $6.9 billion.
When completed, the deal, announced Monday, will be the latest in a string of security focused technology acquisitions for the private equity firm, which last year purchased payment security provider Bottomline Technologies for $2.6 billion in December and cybersecurity and compliance vendor Proofpoint for $12.3 billion in August, among other transactions, some of which date back to 2016.
The terms of the SailPoint deal represent a 48% premium on the company's current stock price, and Thoma Bravo said in a statement that the acquisition will see SailPoint operate much as before, but with "the flexibility and resources to continue providing industry-leading identity security solutions to modern enterprises around the world."
"Additionally, SailPoint will benefit from the operating capabilities, capital support, and deep software expertise of Thoma Bravo," the private equity firm said.
The deal was announced just a day before news broke that the private equity firm was planning to divest itself of another security company — Barracuda Networks, which Thoma Bravo took private for $1.8 billion in 2018. Thoma Bravo is near a deal to sell Barracuda to KKR, another private equity company, according to published reports Tuesday. Thoma Bravo did not immediately comment on how the Barracuda sale figures into the reshuffling of its security portfolio.
IAM, though, has become an important piece in security companies' offerings. Recently, for example, endpoint security vendor SentinelOne announced plans to acquire IAM provider Attivo Networks for $616.5 million. In particular, as remote work has expanded the boundaries of corporate network security perimeters, attack vectors have multiplied, making identity access management an increasingly crucial threat-protection method.
Read the full article by Jon Gold on CSO Online.
Free Active Directory Assessment
Get Visibility Into Privilege And Service Account Exposure
For a limited time, Attivo Networks is providing free Active Directory Security Assessments to demonstrate how ADAssessor provides unprecedented and continuous visibility to AD vulnerabilities.
Try Our Endpoint Detection Net (EDN) for Free
Free use offer of our Award-winning security solution to prevent attackers from lateral movement, credential theft, and privilege escalation, fast and easy.
ADSecure 90-Day Free Trial
GET PROTECTION AGAINST UNAUTHORIZED ACCESS TO ACTIVE DIRECTORY
Hide and deny access to AD objects
Get alerted on unauthorized queries
Attack details easily viewable in dashboard
Your data remains on-premise
Ready to find out what's lurking in your network?