Uber's 2016 data breach affected 380,000 in Singapore, biggest reported breach here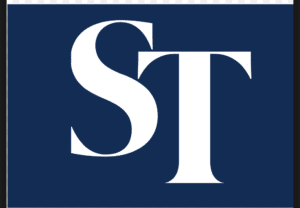 Personal information of 380,000 riders and drivers of ride-sharing app Uber in Singapore – including names, e-mail addresses, and mobile phone numbers – were exposed in the app's data breach in 2016, making it the largest reported breach here to date.
Singapore's privacy watchdog, the Personal Data Protection Commission (PDPC), said it is investigating if the company had breached any laws.
"Uber's breach has affected a significant number of users in Singapore. The PDPC takes a serious view of data breaches and is investigating whether Uber has breached the data protection provisions of the PDPA (Personal Data Protection Act)," said a PDPC spokesman.
"We expect Uber's full cooperation in the course of the investigation."
The Land Transport Authority (LTA) similarly said in a statement that it "expects Uber to be fully transparent and cooperate with local regulators to disclose the extent of those (drivers and customers) that have been affected in Singapore".
Free Active Directory Assessment
Get Visibility Into Privilege And Service Account Exposure
For a limited time, Attivo Networks is providing free Active Directory Security Assessments to demonstrate how ADAssessor provides unprecedented and continuous visibility to AD vulnerabilities.
Try Our Endpoint Detection Net (EDN) for Free
Free use offer of our Award-winning security solution to prevent attackers from lateral movement, credential theft, and privilege escalation, fast and easy.
ADSecure 90-Day Free Trial
GET PROTECTION AGAINST UNAUTHORIZED ACCESS TO ACTIVE DIRECTORY
Hide and deny access to AD objects
Get alerted on unauthorized queries
Attack details easily viewable in dashboard
Your data remains on-premise
Ready to find out what's lurking in your network?