UCSF pays $1 million ransom to recover medical school data from hackers
Reading Time:

< 1

| Published: June 30, 2020 in Attivo News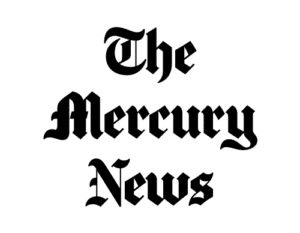 Malware attacks on prominent businesses and institutions are nothing new. But experts say the shift to working from home amid the COVID-19 pandemic may be making it easier for hackers to find a way in.
UC San Francisco announced that it had paid a ransom of $1.14 million to hackers in June to recover data from its School of Medicine that had been encrypted with malware. The incident marked the third in a string of recent cyberattacks carried out against universities.
…
Carolyn Crandall, chief deception officer at computer security service Attivo Networks, said that connecting to sensitive servers from home comes with many new risks because personal computers can be more vulnerable to malware, and remote connections can be expensive to secure. With employees connecting from various locations and devices, it's also harder to monitor for suspicious activity.
All this means more opportunities for hackers to launch cyberattacks.
"In most cases, these are not brand new exploits, (attackers) are not creating new malware," Conner agreed. "They're just attacking more vulnerable areas. There's more easy access from home than there was in a building because you have multiple layers of security in your office."
Crandall said that Attivo has observed an uptick in ransomware attacks in recent months among its clients that she fears could eventually lead to further high-profile breaches.
"I hope I'm wrong, that the shoe's not about to drop, but I fear given what we know as security professionals that there is definitely an increased risk," she said.
Read the full article in The Mercury News.
Free Active Directory Assessment
Get Visibility Into Privilege And Service Account Exposure
For a limited time, Attivo Networks is providing free Active Directory Security Assessments to demonstrate how ADAssessor provides unprecedented and continuous visibility to AD vulnerabilities.
Try Our Endpoint Detection Net (EDN) for Free
Free use offer of our Award-winning security solution to prevent attackers from lateral movement, credential theft, and privilege escalation, fast and easy.
ADSecure 90-Day Free Trial
GET PROTECTION AGAINST UNAUTHORIZED ACCESS TO ACTIVE DIRECTORY
Hide and deny access to AD objects
Get alerted on unauthorized queries
Attack details easily viewable in dashboard
Your data remains on-premise
Ready to find out what's lurking in your network?