Warren bill would send execs to jail for data breaches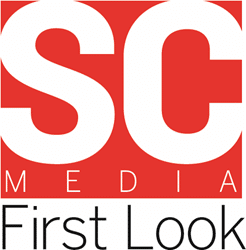 Executives at companies like Equifax who "negligently permit or fail to prevent" an incident that affects personal data may have to spend time in the slammer if Congress passes the Corporate Executive Accountability Act. Under the bill, introduced by presidential candidate Sen. Elizabeth Warren, D-Mass., CEOs could get as much as one year in prison for a single breach – and up to three years if the company has another incident.
The legislation seeks to apply some much-needed accountability. "Security breaches are always a possibility, but there's no excuse for security negligence in 2019; the resources are available to raise the bar significantly and executives who don't avail themselves of that should face consequences," said Cody Brocious, hacker and head of hacker education at HackerOne
"If you're carrying a suitcase full of social security numbers and personal health information on the bus, you'd better make sure you have it with you when you get off," said Brocious. "If you don't, people will start (rightly) asking questions about what you just did, potentially landing you on the receiving end of a lawsuit or criminal charges."
Free Active Directory Assessment
Get Visibility Into Privilege And Service Account Exposure
For a limited time, Attivo Networks is providing free Active Directory Security Assessments to demonstrate how ADAssessor provides unprecedented and continuous visibility to AD vulnerabilities.
Try Our Endpoint Detection Net (EDN) for Free
Free use offer of our Award-winning security solution to prevent attackers from lateral movement, credential theft, and privilege escalation, fast and easy.
ADSecure 90-Day Free Trial
GET PROTECTION AGAINST UNAUTHORIZED ACCESS TO ACTIVE DIRECTORY
Hide and deny access to AD objects
Get alerted on unauthorized queries
Attack details easily viewable in dashboard
Your data remains on-premise
Ready to find out what's lurking in your network?