Why digital oversight is so critical
Reading Time:

< 1

| Published: April 29, 2019 in Attivo News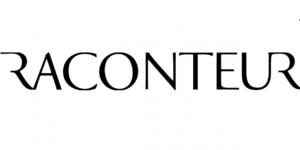 When digital transformation projects are well underway, significant risks remain
In a competitive business environment, companies are under increasing pressure to cut costs and improve efficiency. Over the last few years, this has resulted in a
digital transformation
drive with firms embracing technologies such as cloud, internet of things and artificial intelligence (AI).
Digital can boost a company's bottom line, but the area also comes with increased risks. While the European Union's General Data Protection Regulation has generally improved data governance, it's still a challenge for firms to manage their growing digital estates.
The issue lies in the fact that data managed by businesses is vast and disparate. Indeed, software-as-a-service applications intended to drive efficiency are being used across the organisation, often without IT's knowledge, and data can spiral out of control…
Organisations need to know the "why" behind digital actions
Strategic thinking taking the security risks into account should be in place from the start of any digital transformation project, says Carolyn Crandall, security consultant at Attivo Networks. "If it's not possible to secure a product through the vendor, are you confident you can do so in-house? It takes leading-edge thinking," she says.
Free Active Directory Assessment
Get Visibility Into Privilege And Service Account Exposure
For a limited time, Attivo Networks is providing free Active Directory Security Assessments to demonstrate how ADAssessor provides unprecedented and continuous visibility to AD vulnerabilities.
Try Our Endpoint Detection Net (EDN) for Free
Free use offer of our Award-winning security solution to prevent attackers from lateral movement, credential theft, and privilege escalation, fast and easy.
ADSecure 90-Day Free Trial
GET PROTECTION AGAINST UNAUTHORIZED ACCESS TO ACTIVE DIRECTORY
Hide and deny access to AD objects
Get alerted on unauthorized queries
Attack details easily viewable in dashboard
Your data remains on-premise
Ready to find out what's lurking in your network?