Active Directory Protection Portfolio
Attacking Active Directory and obtaining admin-level access are an attacker's primary objectives. The Attivo Networks Active Directory Protection portfolio, which includes the ADAssessor and ADSecure products, helps organizations defend against Active Directory attacks by delivering insight into AD domain, user, and device-level exposures. The portfolio solutions detect live attacks, lateral movement activity and disrupt an attacker's data collection. 
Why Active Directory Security is a Priority
Active Directory is one of the main targets for attack because it contains the required information that attackers need to expand their access, establish persistence, elevate privileges, move laterally, and identify targets to attack. By identifying critical Active Directory exposures, both on-premises and in Azure AD, and being alerted to attacks that target them, organizations improve their security before attackers can compromise their Active Directory data.​
In addition to early alerting to attack queries, network enumeration prevention, and real-time attack detection, the Attivo Active Directory Protection portfolio provides visibility into critical domain, computer, and user-level exposures. The solutions gather this information efficiently from the domain, so it does not impact day-to-day Active Directory operations or employee access to resources. These solutions are quick and easy to deploy, reducing time to value.​
Active Directory Products
Active Directory Critical Protection Capabilites
finds exposures
See AD vulnerabilities on-premises and in the cloud​
reduces attack surfaces
Eliminate excess and unneeded privileges
detects attacks
Detect advanced attacks targeting AD in real-time
flexible usage
Periodically and automatically reanalyze AD
Gives Protection
Hide real data, reduce the attack surface
Comprehensive Support
Supports all popular Microsoft Active Directory objects
Provides Visibility
Deep telemetry for awareness and threat hunting 
Increases Awareness
Real-time continuous reporting and remediation guidance
Operationalize delivery from on-prem or cloud without the need for special privileges ​
Top Active Directory Protection Blogs
Active Directory Exposure Visibility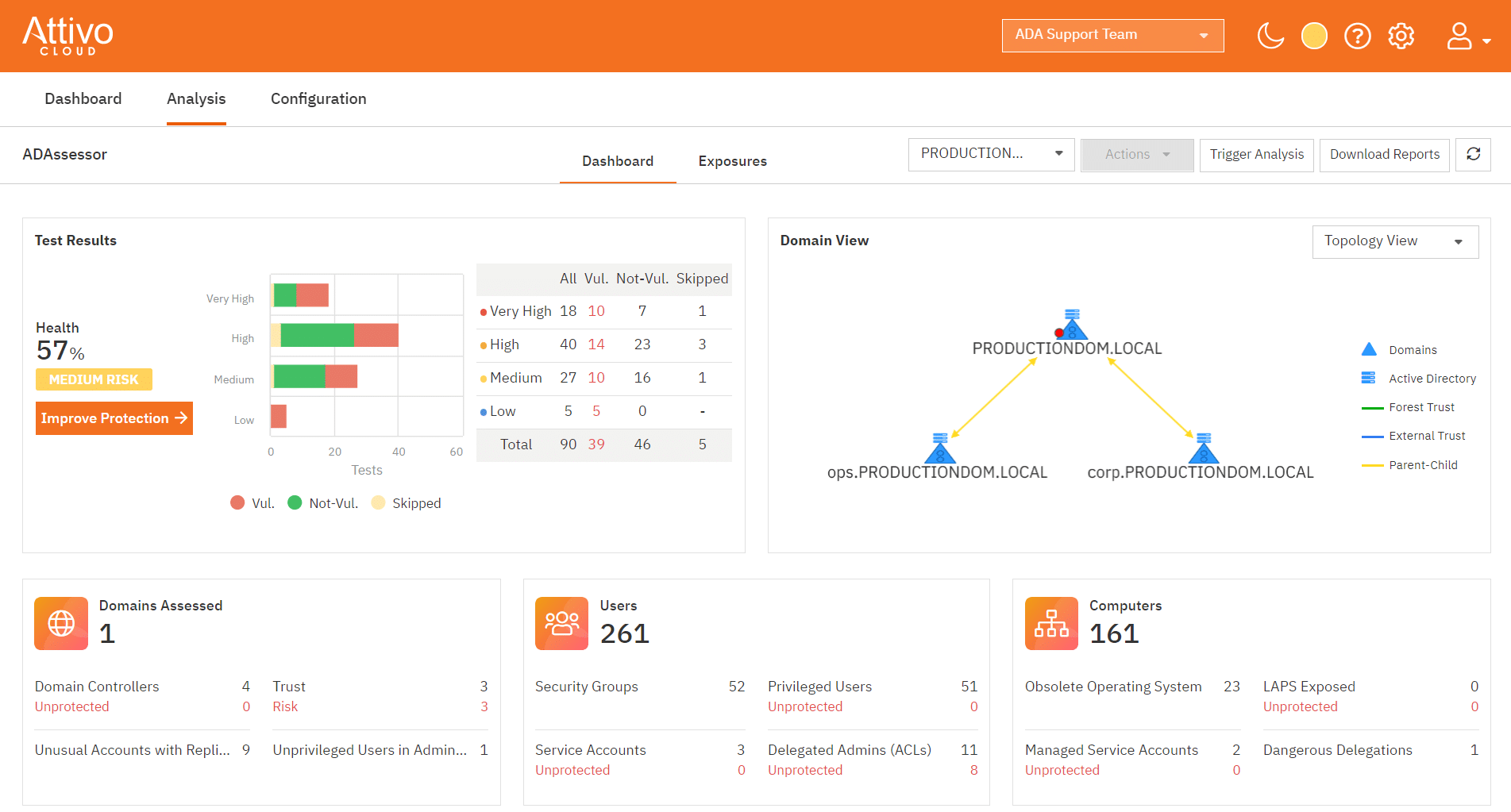 "ATTIVO SEEMS TO HAVE A HEAD START IN THE WORLD OF SECURING AD, AND ADASSESSOR SEEMS TO BE THE PRIMARY REASON FOR THAT HEAD START."
— FRANK J. OHLHORST, AWARD-WINNING TECHNOLOGY JOURNALIST AND IT INDUSTRY ANALYST
Active Directory Enumeration Detection​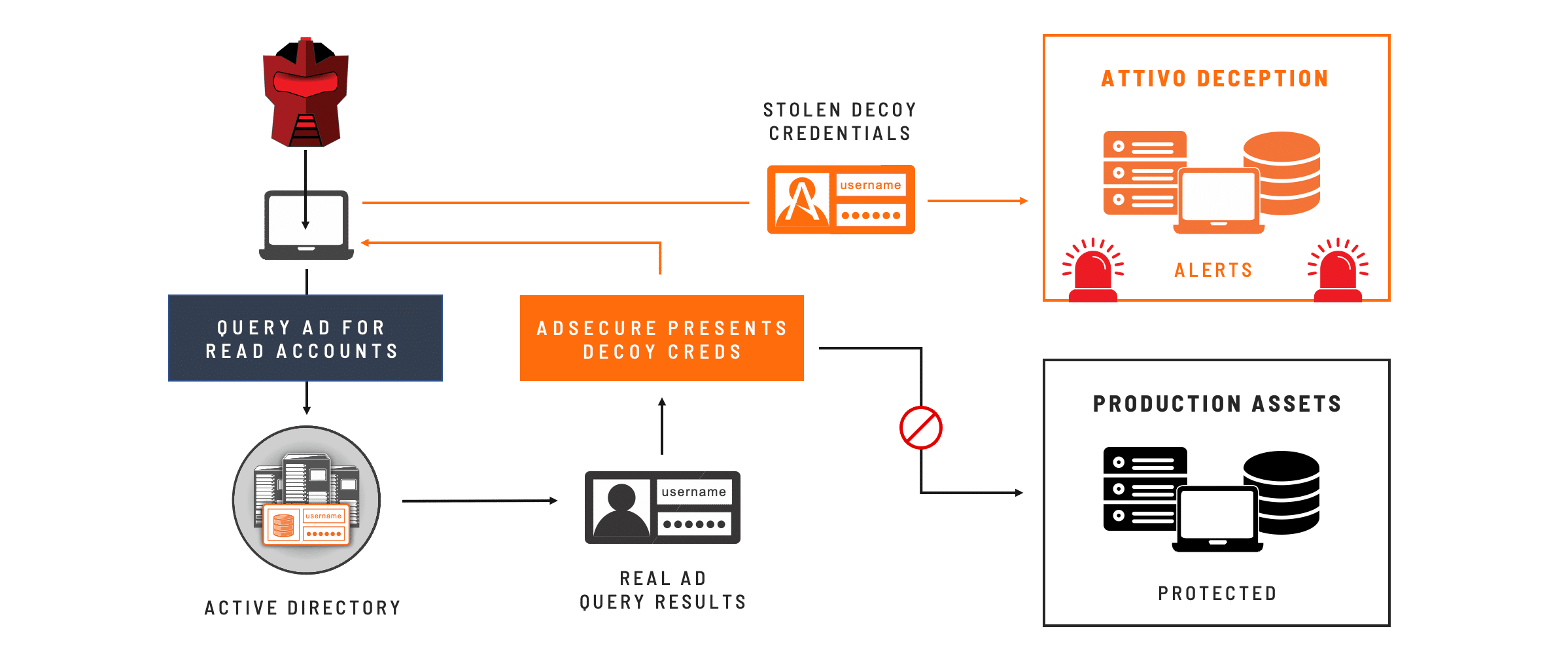 01

Protects against reconnaissance attacks on Active Directory

02

Hides real assets and inserts deceptive assets​

03

Blocks suspicious commands​

04

Offers endpoint protection policy choices​​

05

Deploys on endpoint or domain controller
"ADSecure finally gives me an advantage over the attacker. "
— VP, Infosec & IT Risk, Real Estate Equities Firm
Attack Indicators on Domain Controllers​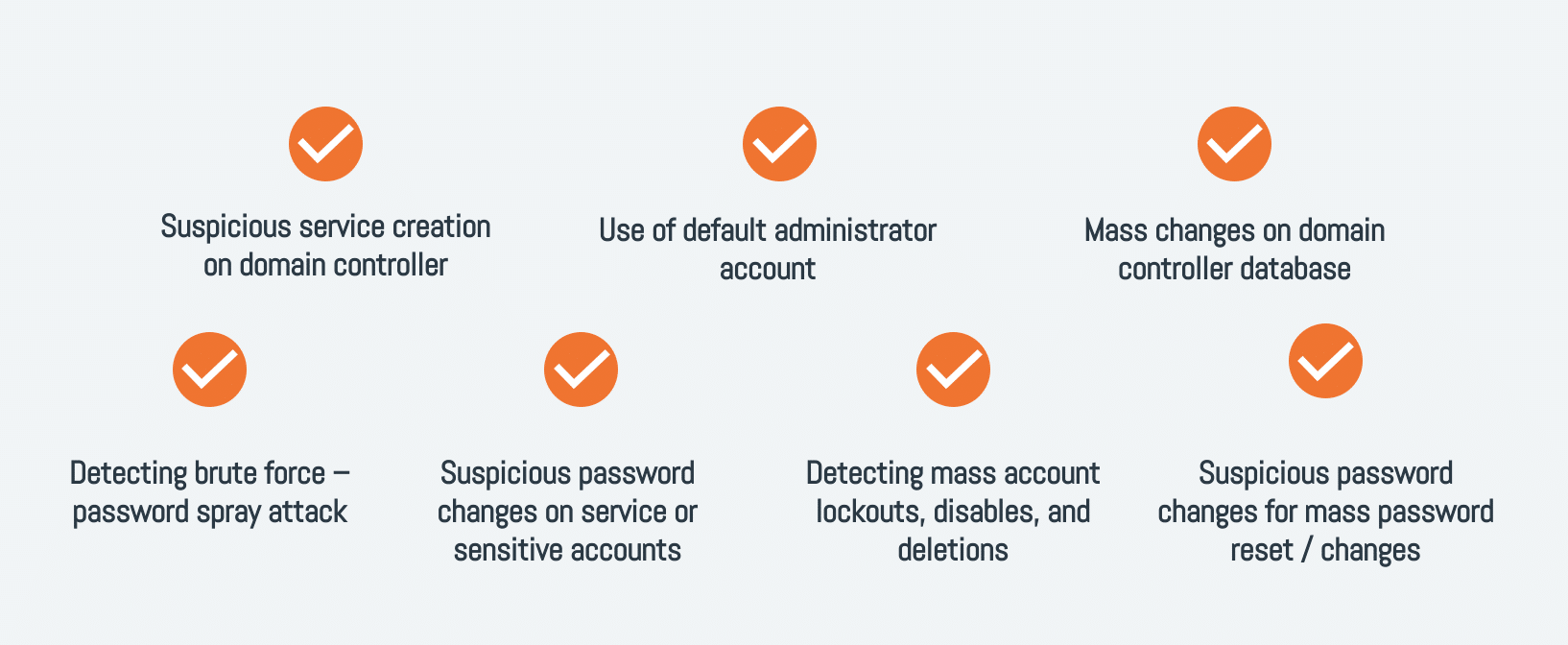 Domain Controller Live Attack Detection​

Mitigating Active Directory Risk from Endpoints​

Ready to find out what's lurking in your network?